Das TOTY Awards-Programm ist als "Oscar" der Spielzeugbranche bekannt. Es würdigt die besten Spielzeuge, Spiele und Lizenzen in der Branche und unterstützt dabei durch Spendenaktionen bedürftige Kinder.
Die TOTY Awards-Gala findet am 15. Februar 2019 im Vorfeld der New York Toy Fair 2019 statt, bis dahin können die Menschen bis zum 6. Januar auf der offiziellen Website in allen 17 Kategorien Stimmen für ihre Favoriten abgeben.
Hier stelle ich euch alle 123 Spielzeuge vor, die es bis ins Finale geschafft haben! Vielleicht kann es auch als Inspiration dienen, falls ihr noch auf der Suche nach dem passenden Spielzeug als Weihnachtsgeschenk für eure Kinder seid.
Beginnen möchte ich mit der Favoriten Liste der Spielentdecker-Redaktion.
Spielzeug des Jahres 2018: Favoriten der Spielentdecker-Redaktion
Die TOTY 2019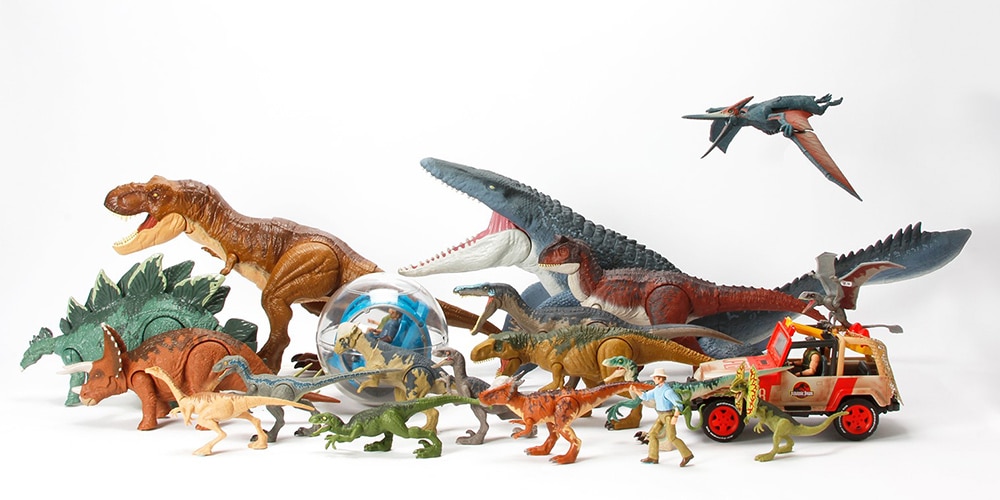 Action Figur des Jahres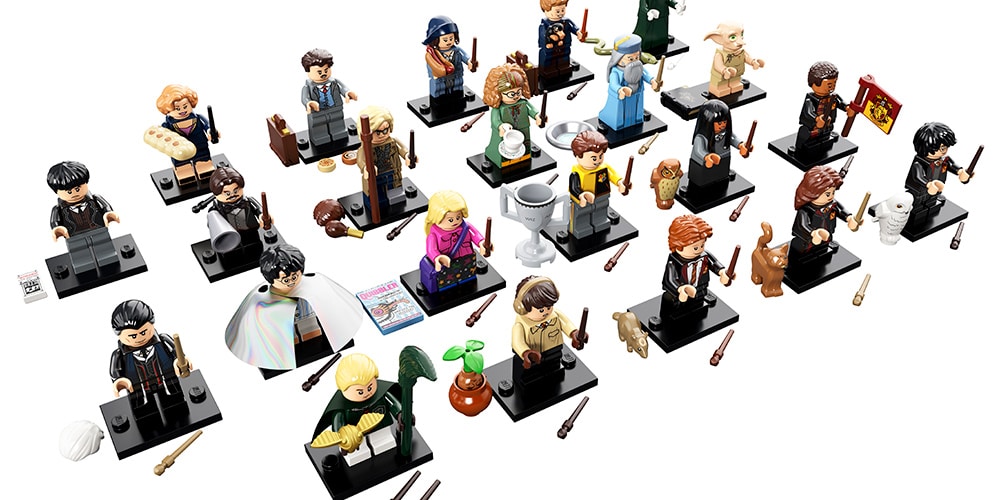 COLLECTIBLE OF THE YEAR
Diese Kategorie umfasst die Spielzeuge, die gesammelt werden können.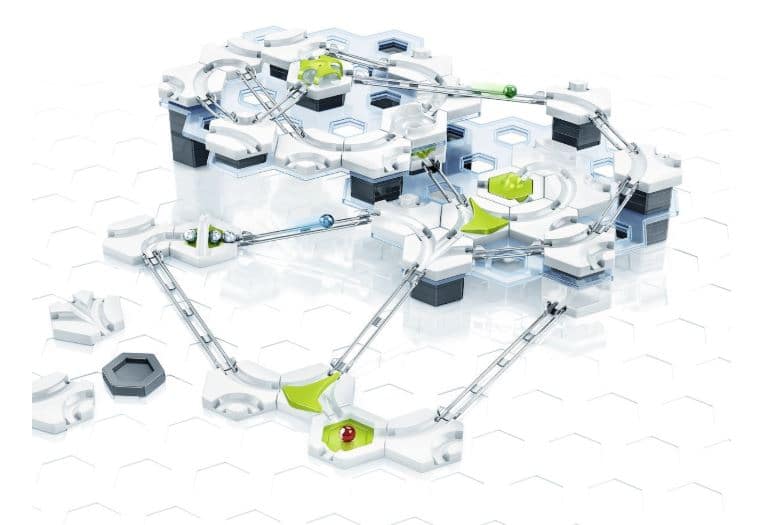 CONSTRUCTION TOY OF THE YEAR
Diese Kategorie umfasst Konstruktionsspielzeug
Marbleocity Triple Play Archimedes Screw (PlayMonster)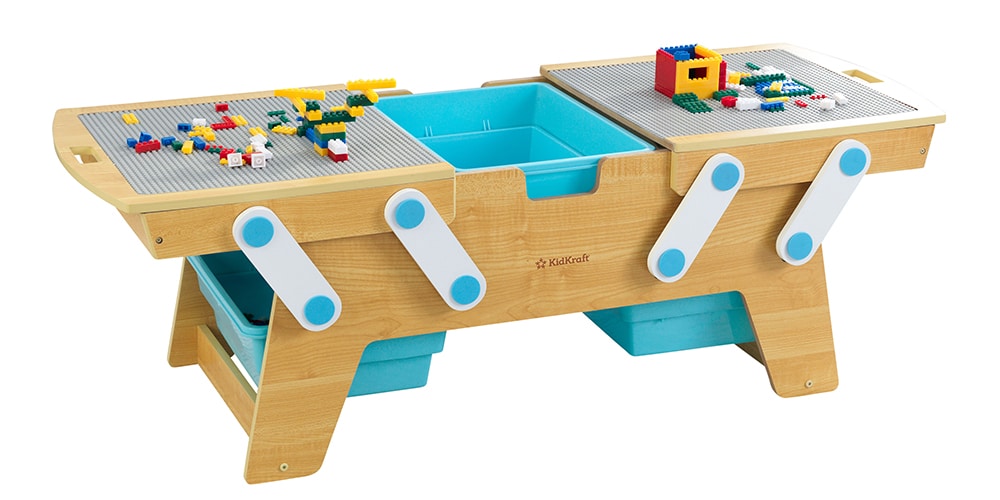 CREATIVE TOY OF THE YEAR
Diese Kategorie umfasst Spielsachen, die das Kind individuell gestalten kann.
Antsy Pants Build & Play Kit (Beach House Group)
Rock And Roll It Spectrum Drum (MukikiM LLC)
The Big Engineering Makerspace (Thames & Kosmos)
DOLL OF THE YEAR
Puppe des Jahres
Marvel Rising Secret Warriors Doll Assortment (Hasbro, Inc.)
My Friend Fancy Nancy™ Doll (JAKKS Pacific)
GAME OF THE YEAR
Brettspiel des Jahres
Dr. Biscuits' Radical Road Trip (Barry and Jason Games & Entertainment)
Fryin Flyin Donuts (Maya Toys)
Relative Insanity (PlayMonster)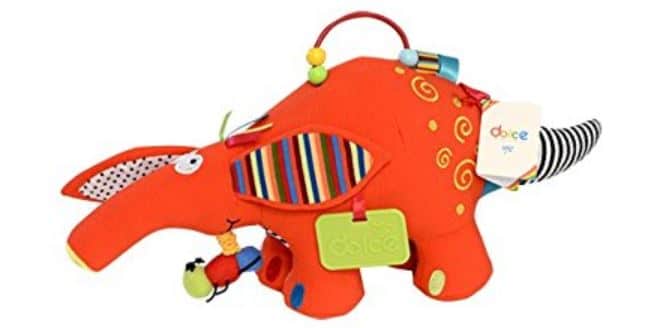 INFANT/TODDLER TOY OF THE YEAR
Spielzeuge für Babys und Kleinkinder bis 3 Jahre
HEXBUG Cuddlebots Garden Carousel (HEXBUG)
Kid O Hudson Glow Rattle (PlayMonster)
Spike the Fine Motor Hedgehog (Learning Resources)
INNOVATIVE TOY OF THE YEAR
Spielzeuge, die innovative Elemente enthalten.
Legend Kit (Infento)
Sensors Alive: Bring Physics to Life! (Thames & Kosmos)
LICENSE OF THE YEAR
Spielzeuge, die unter einer Lizens laufen.
OUTDOOR TOY OF THE YEAR
Spielzeug für Draußen
MorfBoard™ (JAKKS Pacific)
Nickelodeon Automatic Slime Drencher (JAKKS Pacific)
Razor Turbo Jetts Electric Heel Wheels (Razor USA, LLC)
Rollplay Nighthawk Ride-On (Rollplay)
Watermelon Smash (Yulu)
X-Shot™ Flying Bug Attack (ZURU)
PLAYSET TOY OF THE YEAR
Spielzeuge, mit denen man zusammen werkeln oder arbeiten kann.
PLUSH OF THE YEAR
Kuscheltier des Jahres
Dolce Afghan Hound (Magformers LLC)
Fingerlings HUGS (WowWee)
GUND Flora Bunny Animated Plush (Spin Master)
Pomsies™ (Skyrocket)
Rainbocorns (ZURU)
Rescue Runts (KD Kids)
Scruff-A-Luvs (Moose Toys)
Star Wars Ultimate Co-Pilot Chewie (Hasbro, Inc.)
PRESCHOOL TOY OF THE YEAR
Diese Kategorie umfasst Spielzeuge für Kinder zwischen 3 und 5 Jahre
Design & Drill® See Through Creative Workshop (Educational Insights)
Disney Junior Doc McStuffins Pet Rescue Mobile (Just Play)
Fisher-Price® Think & Learn Rocktopus™ (Mattel, Inc.)
Kid Trax Rideamals Scout (Kid Trax)
LEGO® DUPLO Steam Train (LEGO Systems, Inc.)
Little Tikes STEM Jr. Wonder Lab (MGA Entertainment)
Pop Oh Ver Stove Set (Kangaroo Manufacturing Inc.)
ROOKIE OF THE YEAR
Spielzeug eines ganz neuen Herstellers am Markt
Massive Monster Mayhem Bash Weapons (Alpha Group US)
Match the Baby Puzzles (Banana Panda, Inc.)
Monsters Lock Box (Tender Leaf Toys)
Ollyball – The Ultimate Indoor Play Ball! (VICTURY Sports)
Tic Tac Tongue (Yulu)
Turing Tumble (Turing Tumble LLC)
What The Film?! (Lethal Chicken Games)
SPECIALTY TOY OF THE YEAR
Diese Spielzeuge werden nicht in Masse verkauft, sondern sind entweder in reduzierter Stückzahl oder nur bei bestimmten Händlern zu bekommen.
Betrayal at Cloud City™ (LEGO Systems, Inc.)
Chickapig (Buffalo Games, LLC)
GeoSafari® Jr. Talking Telescope™ (Educational Insights)
GUND Super Pusheenicorn (Spin Master)
HEXBUG Ring Racer (HEXBUG)
LEGO® Harry Potter™ Hogwarts™ Castle (LEGO Systems, Inc.)
Marbles Otrio (Spin Master)
Pepper Mint in the Great Treehouse Engineering Adventure (Thames & Kosmos)
TECH TOY OF THE YEAR
Technologische Spielzeuge
Arcade1Up (Tastemakers LLC)
Creative Coder (Tech Will Save Us)
Harry Potter Kano Coding Kit (Kano)
Kids First Coding & Robotics (Thames & Kosmos)
LeapStart® 3D Learning System (LeapFrog)
Really Rad Robots: MiBro (Moose Toys)
VEX Balancing Boxing Bot 2-Pack (HEXBUG)
VEHICLE OF THE YEAR
Spielzeugauto des Jahres
Automoblox BR100 Hercules (PlayMonster)
LEGO® Technic® Bugatti Chiron (LEGO Systems, Inc.)
Nerf Nitro Doubleclutch Inferno Blaster (Hasbro, Inc.)
PAW Patrol Ultimate Rescue Fire Truck (Spin Master & Nickelodeon)
Rise of the Teenage Mutant Ninja Turtles Turtle Tank (Playmates Toys)
TerraSect RC (Alpha Group US)
VEX Robotics OffRoad Truck (HEXBUG)